The educational sector is now switching to digital interfaces to expand its reach. To ensure that the student's participation is more, some EdTech companies are moving ahead with the mobile app services. Although, managing and tracking these mobile apps comes with its own set of pros and cons. Here, chatbots act as a saviour to these mobile educational apps to assist EdTech companies in launching and managing their mobile apps. This article will discuss the need and benefits of chatbots in educational mobile app.
What is the need for chatbots in the educational mobile app?
Chatbots are used to automate the pre-saved templates to reply to the learner's query. It is also used to bridge the knowledge gaps in the educational mobile app.
Chatbots are used as a class instructor or supervisor to address the vital FAQs of the learners while attempting the lesson or activity in the educational mobile app.
Chatbots are helpful while collecting valuable feedback from the learner in the educational mobile app.
The mobile education app requires an effective automated feature to schedule learning classes, address queries 24*7, and assist learners in their learning path. In such scenarios, chatbots can be easily customized to meet the various requirements of educational apps.
Benefits of the chatbots in the educational mobile app?
Chatbots are an effective tool for those students who avoid asking questions in-class sessions due to peer pressure or introverted nature.
Chatbots enables slow learners to attend the same teaching or learning session at their pace. They also aid them to resolve their queries and doubts regarding a particular session.
Chatbots enables fast learners can seek chatbot recommendation to seek their assistance to understand the next course they should take instead of waiting for the new session to start.
Chatbots can be customized as per the comfort and engagement level of the learner of any age. It will help them to pick the desired learning session at their pace. It will improve the engagement level and readability level of the learner concerning the educational app.
Chatbots offers learners of any age effective counselling sessions to develop their career trajectory and manage their learning sessions.
Chatbots can be used to schedule the learning sessions of the learner. They can plan the entire learning path or the course day-wise to prepare themselves for the d-day.
Chatbots are an effective and quickest tool to collect feedback from the learner. It can be scheduled to improve the quality of the teaching session and the mobile app's performance.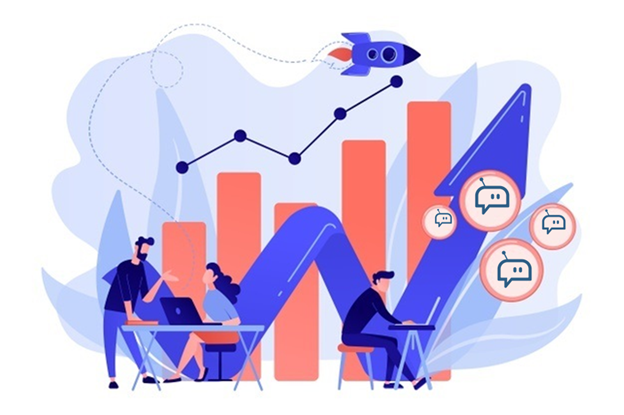 Chatbots are one of the effective sources to expand the reach of educational mobile app in different parts of the country.
‍